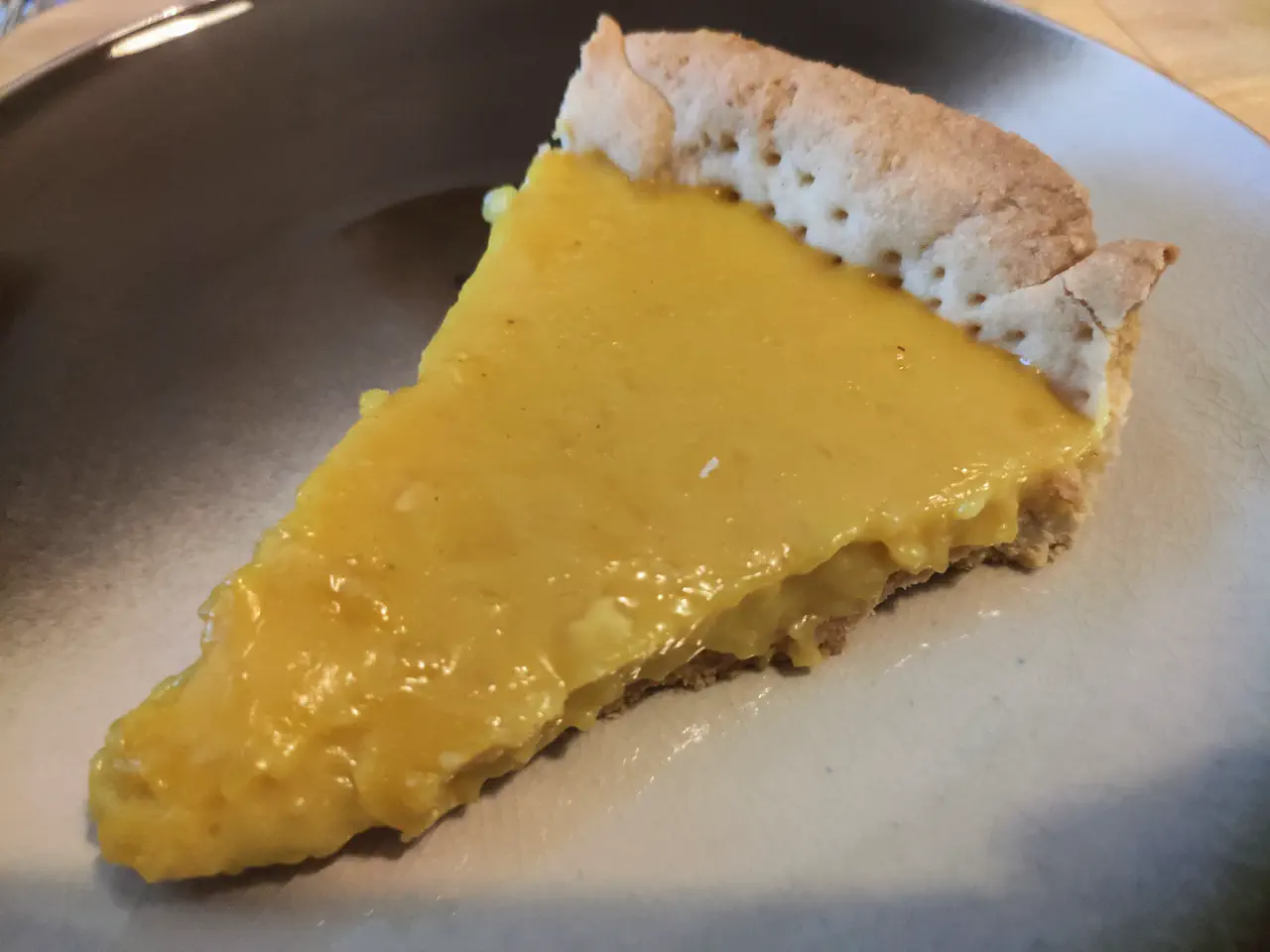 Recipe⌗
Source: TARTE AU CITRON MERINGUÉE | VEGAN - Lloyd Lang
This took about 2 hours to make. It's enough for more than 5 people, and is easy to make.
I'm not writing the recipe here, as I'm creating this page more than a month after baking this.
Results⌗
One of the best desserts I've done so far, I'd give it a 4.75/5. I love the effect of the lemon's sourness on the taste.