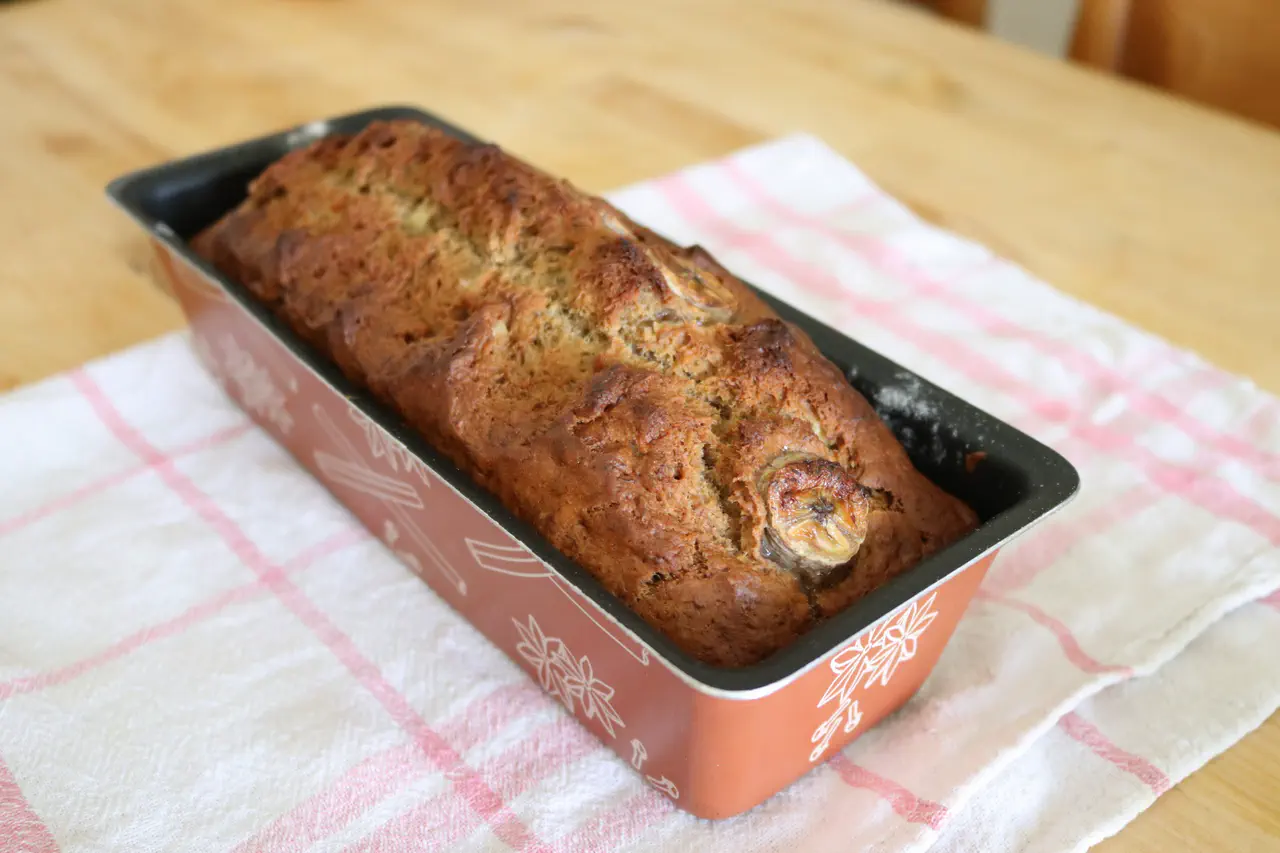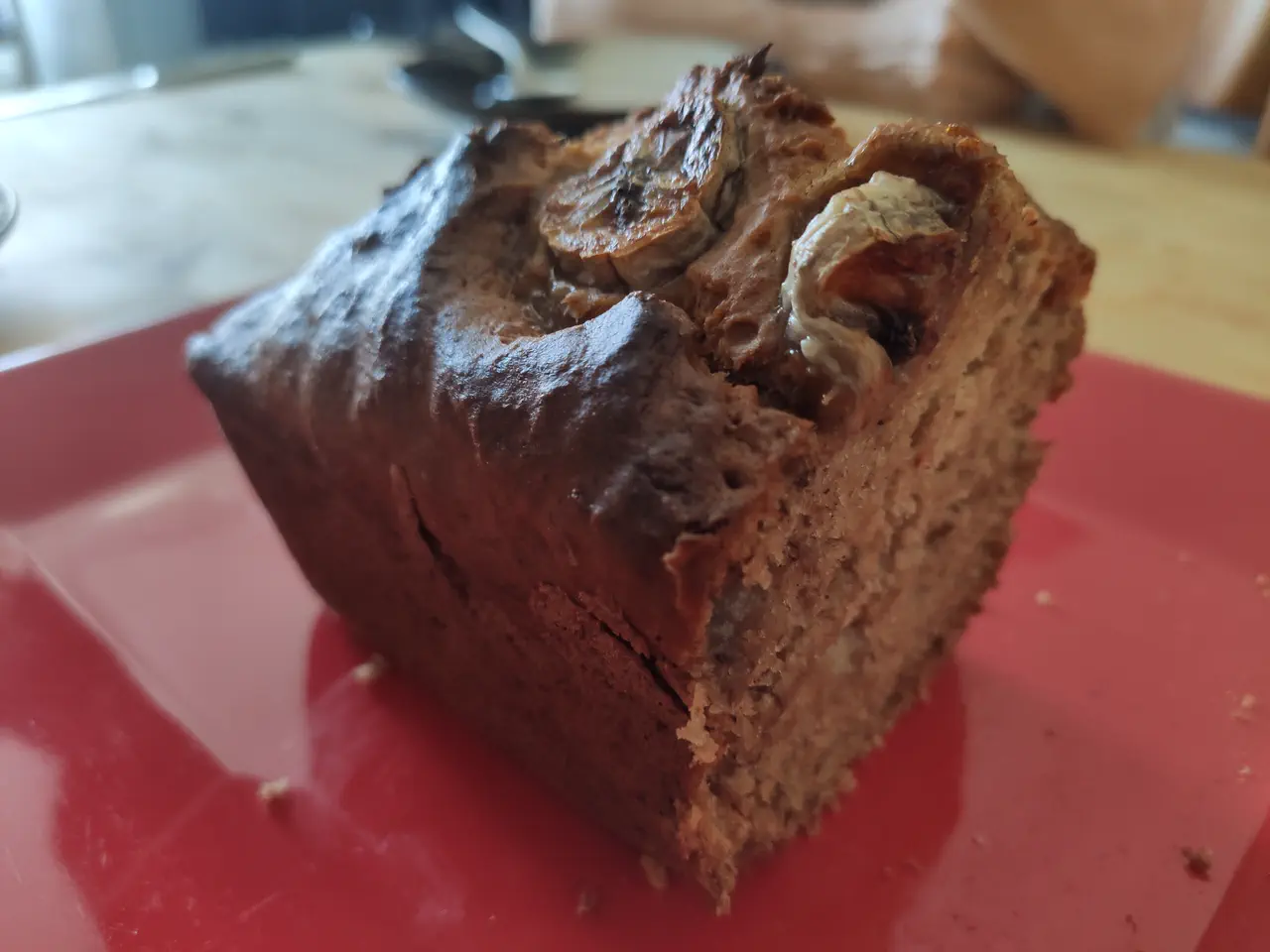 Recipe⌗
Source : The perfect {vegan} banana bread - Valentina | The Baking Fairy
This took about an hour to prepare and bake, and is not too hard to make.
Ingredients⌗
4 medium ripe bananas
60ml vegetable oil
60ml unsweetened nondairy milk
125g light brown sugar
2 teaspoons pure vanilla extract
260g unbleached all-purpose flour (in France : T80 flour)
1 teaspoon cinnamon
1 teaspoon baking soda
1/2 teaspoon salt
A sliced banana, for topping
Steps⌗
Preheat the oven at 175°C. Spray a 9x5 loaf pan with oil, then flour.
In a large mixing bowl, roughly mash the bananas. Add the brown sugar, oil, vanilla and almond milk, and whisk to incorporate.
Mix in the floor, baking soda, salt, and cinnamon and stir until combined. Do not overmix, or the banana bread can come out dense and gummy.
Transfer the batter to your prepared pan, and top with the extra banana slices.
Bake for about 45min, until a tootpick inserted in the center comes out with just a couple crumbs.The original recipe recommends baking the bread again with foil on top, for 10-15 minutes longer. We didn't find that this was necessary, as the bread seemed cooked enough for us.
Results⌗
The bread was really good! The top was perfectly cooked, but the bottom was maybe too soft. Overall, I'd give it a 4.5/5.
It wasn't really hard to unmold, but adding a baking sheet between the bread and the mold may be a good idea.